Sakata 3D Filaments is the first manufacturer in Spain back in 2018 to develop environmentally sustainable 3D printing materials, putting into action the concept of a circular economy and making possible to 3D printing filaments with the same mechanical and technical properties as the original raw material.
Since Sakata 3D Filaments was born, one of our commitments has been to the environment.
We started by looking for an electric power distributor that could assure us a high percentage of renewable energy, we implemented a filtering and recycling system for the water used in manufacturing, we turned off the equipment when not in use, we adjusted the temperature of the air conditioning, 98% of information or documentation exchanges with clients, suppliers and workers are done digitally, reducing the use of paper.
This constant search for sustainability led us from the beginning to have to find a solution for the impression material that is discarded in production, giving it another life and maintaining all the properties of the original pellets.
This is how the idea of the RE family was born, a family of sustainable materials, responsible for the environment and allowing a circular economy.
But the material was only the first of the elements. The entire product had to be sustainable.
We decided to bet on a new type of reel, obtained through the recycling of post-consumer and post-industrial materials.
In addition to giving a new function to plastics that would have ended up in landfills, contaminating and accumulating in the environment, we helped reducing the carbon footprint caused by the extraction of new crude oil and the manufacture of new spools.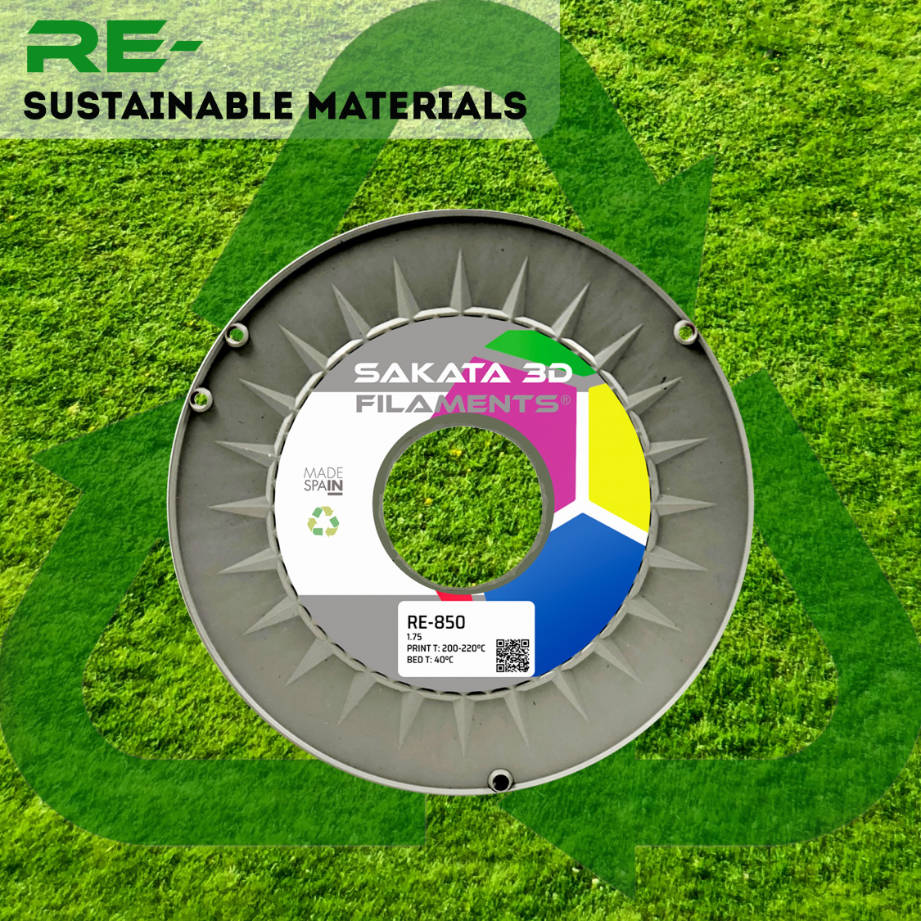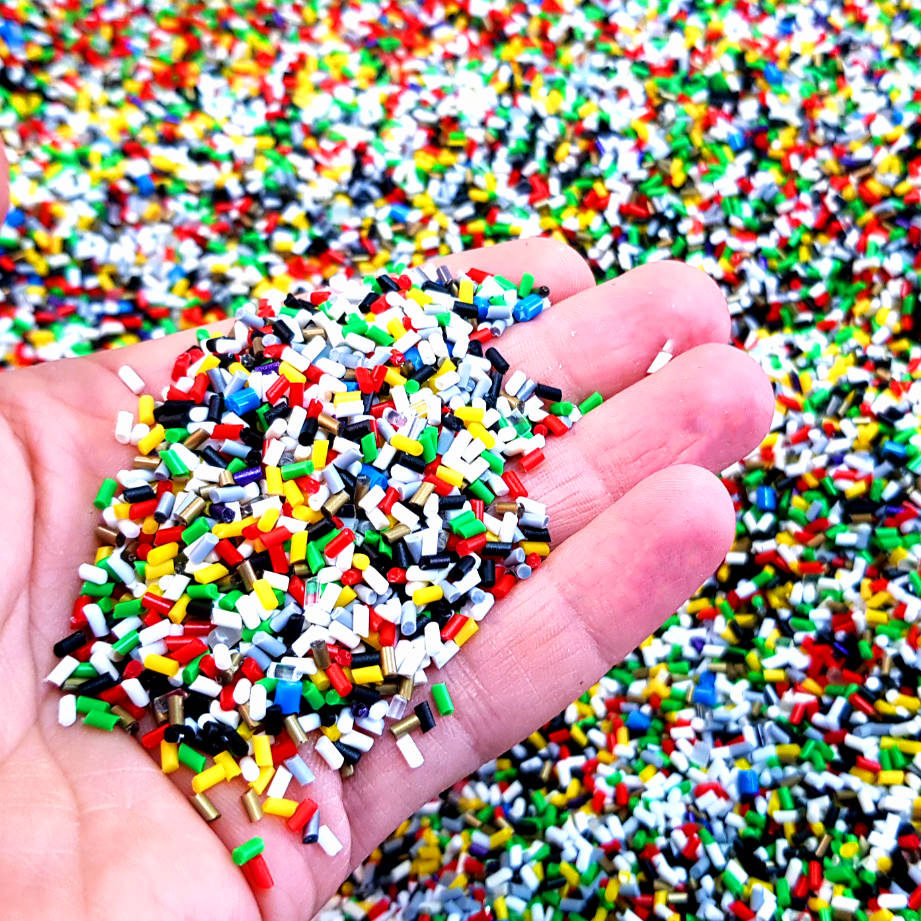 We also bet on the use of raw cardboard packaging, without varnish or serigraphs, totally recyclable.
We were pioneers in Spain with the development of these sustainable materials starting with our recycled PLA 850 and HR-870 that we launched in 2018.
Thanks to the incredible acceptance by our customers, the RE family grew being able to add new materials such as RE- PETG and RE-ABSE.
And thanks to being pioneers in this circular economy, we have seen how other manufacturers have been inspired by the family of sustainable RE materials from Sakata 3D Filaments, developing recycled materials.
Invest so that next generations can enjoy a sustainable future and become aware that not only short-term benefits are important, became a motto in our company.
Our hope is that more and more companies join our vision and that they can take inspiration from us to create their own sustainable materials.